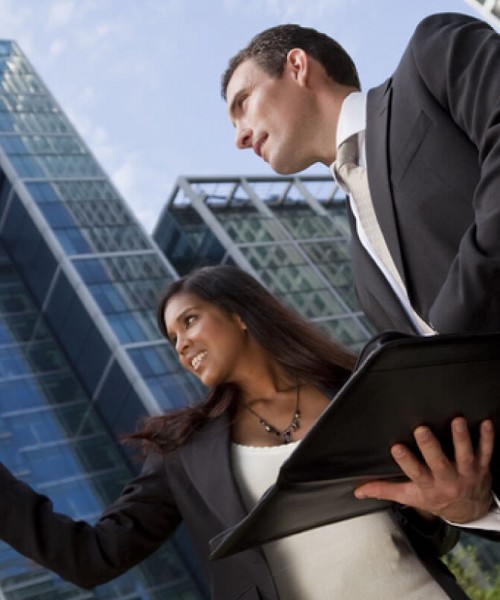 Incepted in the year 2010, RD Facility and Outsourcing Pvt. Ltd. is one of the fastest growing service provider in the field of facility management services for corporate and IT parks, healthcare centers, industrial, commercial spaces, and residential complexes in the country. Over the years we have built strong relationships with our clients and this has helped us grow and nurture our business in the best way.
We strive to serve our clients with excellence and ensure that our client experiences are satisfying. Business organization who are based on a large scale are focused on their core issues and hence need a strong hand to take care of their assets in the best possible way. The modern-day constructions require high quality services and workforce to ensure reliability and accurate control of services. Apart form focusing on our prime concern, we equally give importance to our client's expectations.
Our Vision
To be the most competent and preferred IFM service provider in country. Deliver excellence in all our services through people, initiative and automation in Facility Industry
Our Mission
To deliver world class Integrated Facility Management services with end to end solutions to our client's need through our skilled team, defined processes, core values and Strategic initiatives
Our Endeavour
To manage the facility by providing, monitoring our services under our core line of expertise. We deliver our services with a team which is:
Well trained, motivated, and experienced.
Smartly Turned Out.
Covered under the Various Statutory Compliances.
The "CORE TEAM" for the "Facilities" shall be from the qualified technocrats.
Our Specific Focus is on:
Motivational and instructional training to the staff.
Planning and organizing work.
Using Eco-friendly products.
Our Goal
Our goal is to understand your needs which enables us to manage its operations effectively. Our intent is to streamline the process and run day-to-day facility operations efficiently. This allows our clients to focus in their core area of work increasing productivity and transforming their workplace into a productive zone.

Total control over the entire corporate spaces with our expertise.
Secured and sustainable approach for shopping arcades and complexes.

Solid approach with our integrated facility management services.

Long term approach to enhance your living in your residential complexes.
Our Services
24 / 7 Integrated Facility Management Services
We conduct surveys, plan, execute and make sure that we sustain after completion. Our motive is deliver our services with excellence and this brings a positive experience for our clients. We function in the top 8 cities of India covering all the major states in India. This has made us as one of the most competent and preferred IFM service provider since our inception in 2010.
Make An Appointment
We'd love to connect with you for any of our services.